No Hidden Costs
Juno includes free onboarding, and free support.
No Installation
Easy to use and instant access on any device. Sign up and sign in to Juno.
24/7 Emergency Support
We are here to help you and answer your questions when you need it.
Our EMR software can help you with the following:
Increase your office and clinic productivity quickly and effortlessly
See how easy it is to use Juno EMR System
1
Sign up with Juno EMR for free
2
Sign in & use our ready to use workflows to automate common office tasks
3
Save time and grow your business!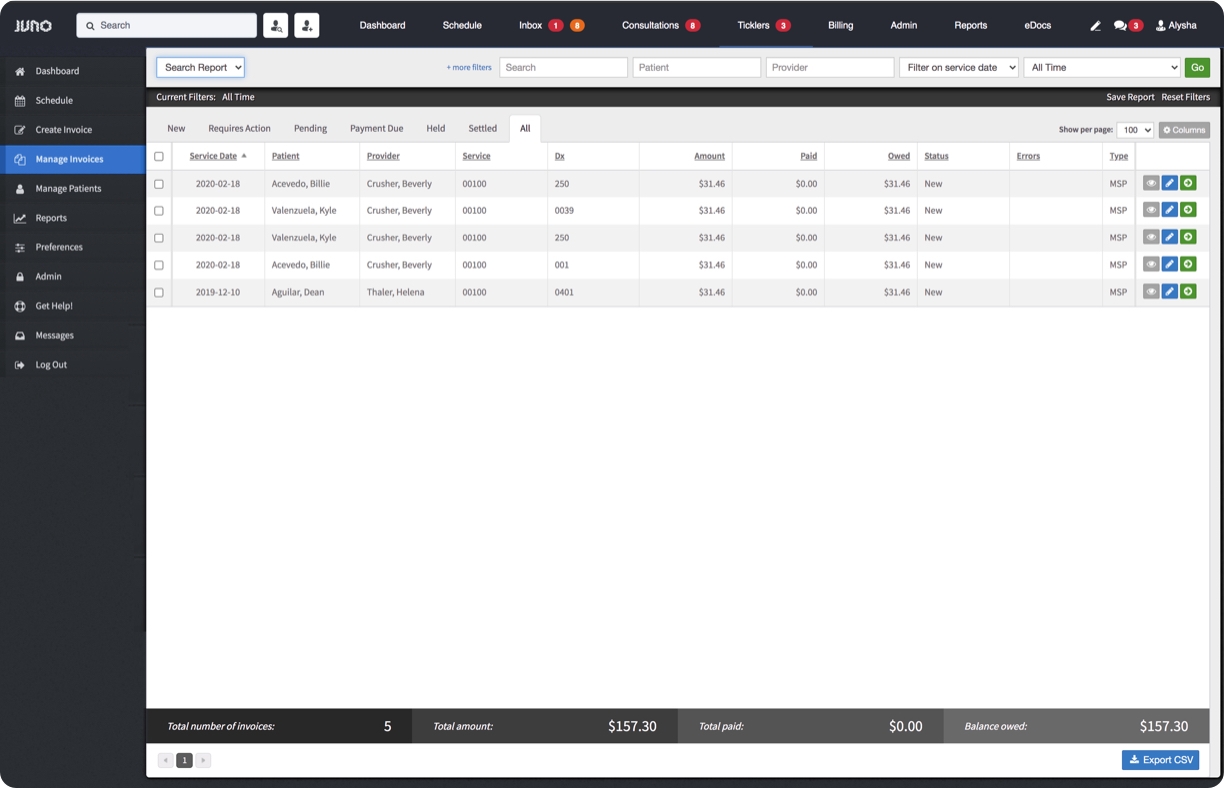 What our partners say about us
Cheryl M
"Excellent support and almost always someone to answer the phone within a couple of rings to help."
Birinder S.
"Great product, good features. Very responsive and helpful customer service. Great team to work with."
Amari Medical Clinic
"We have excellent service. We love the team at Juno EMR. We are always pleased with their prompt attention."